What to See in Porto, Portugal
The top 10 attractions you shouldn't miss in Porto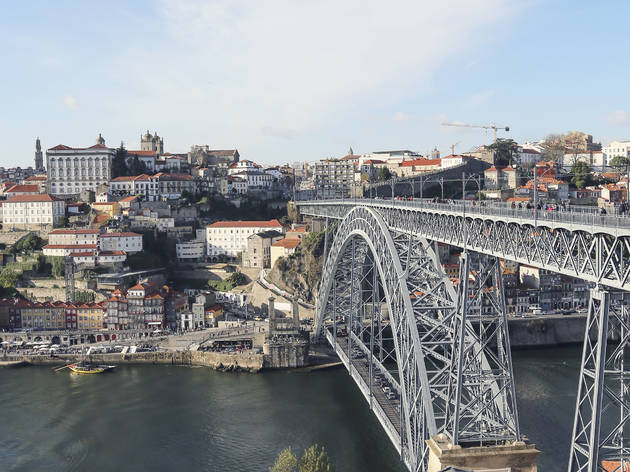 Of all the cities in Portugal, the capital is often the favourite, but Porto is fast becoming the destination of choice. While it may be smaller than Lisbon, Porto packs a feisty little punch when it comes to the best attractions. First of all, it's the home of port and the wine cellars in Vila Nova de Gaia are a must-visit (and must-taste). Secondly, its Ribeira district is one of the most Instagrammable historic quarters you'll have ever laid eyes on.
Also like Lisbon, this northern city is rather hilly, but there are heaps of heavenly parks in which to take a breather. From many points in Porto you'll get an extraordinary view of the Douro River, which is crossed by the iconic Dom Luis I iron bridge to connect Porto to Gaia. And let's not forget the amazing array of traditional restaurants to visit.
Whatever your interests, Porto will have something to suit you. And to narrow down your search, check out our guide to the ten best attractions in Porto.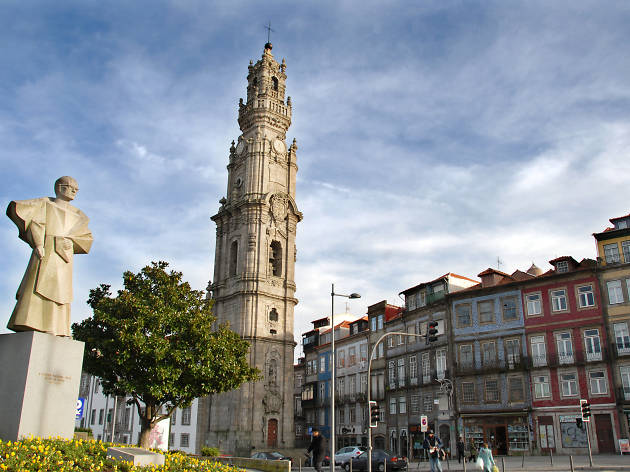 This ornate, 75-metre bell tower, which watches lovingly over the city of Porto, is arguably the city's most iconic silhouette. It was opened in 1763 and is blessed with a beautiful barrage of Baroque motifs thanks to its Italian designer Nicolau Nasoni. Given its prominent position, you can get some amazing 360° views of the city from the top, but you'll have to climb 225 steps to get there.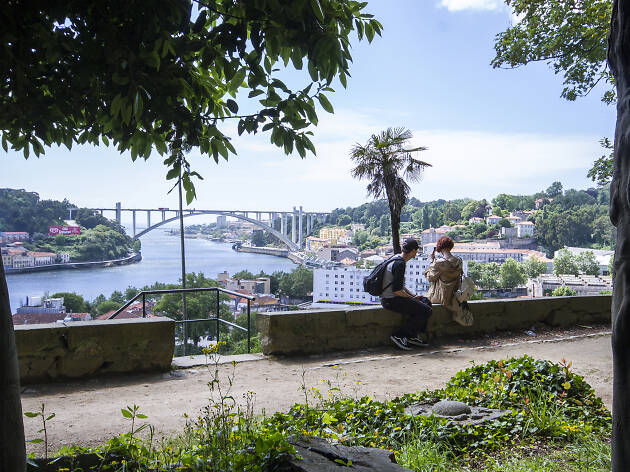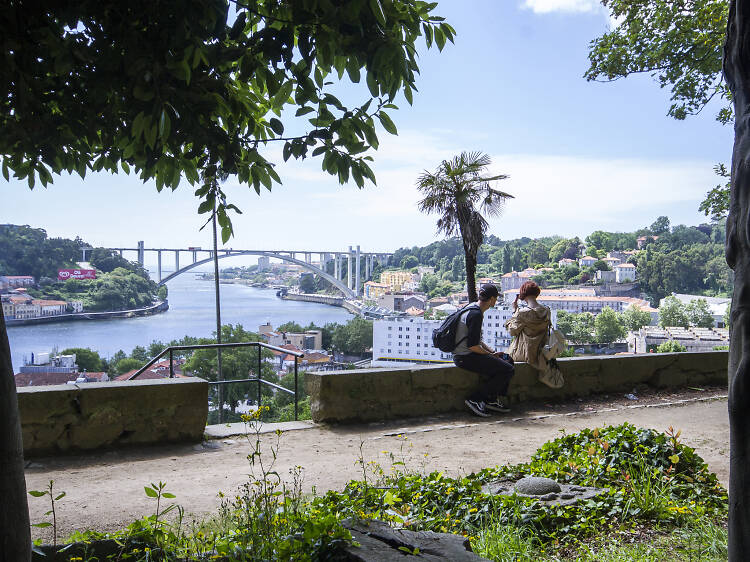 © João Saramago
Attractions, Parks and gardens
When Googling this park, if you're faced with a bunch of fiberglass dinosaurs, then you're in the wrong Crystal Palace. Despite the lack of prehistoric models, these gardens are somewhat more exotic than what London has to offer. Not only does this verdant paradise have a maze of walkways, tree-lined waterways, sculptured topiary and a huge domed pavilion (all thanks to German landscape architect Emile David), but it overlooks the Douro River too. Well worth the hike up there.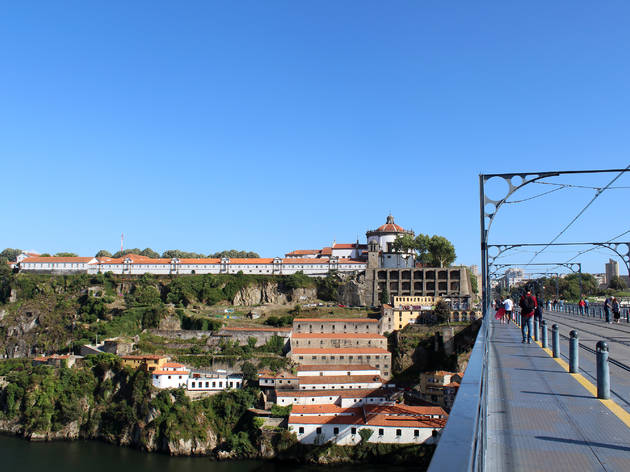 © Cláudia Paiva
Attractions, Historic buildings and sites
The Serra do Pilar is a jagged hill above the Douro river on the Gaia side. Needless to say, the view is spectacular, especially at sunset. Visit the thirteenth-century monastery to find out more about the four World Heritage sites in Portugal's northern region: the historic centres of Porto and Guimarães, the Douro wine region and the Côa Archaeological Park.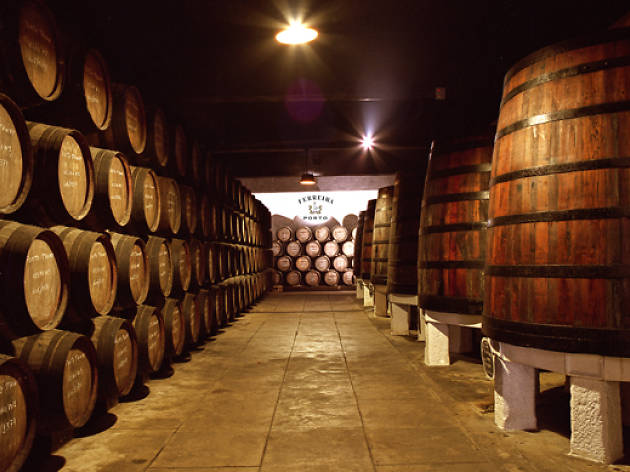 © DR
Porto's sister city Gaia has beaches and those famous Port wine cellars. They're gorgeous, with guided tours to teach you the history of the stuff and the distinguishing features of each variety (there are many varieties of port). Every tour has a happy ending: a Port tasting. We recommend the Sandeman Cellars (Largo Miguel Bombarda, 3; the ones with the chap in the black cape), which include a museum; Taylor's (Rua do Choupelo, 250), featuring the highly-rated O Barão de Fladgate restaurant; and Cockburn's (Rua Serpa Pinto, 346), where you can enjoy a picnic with some lip-smacking Portuguese delicacies.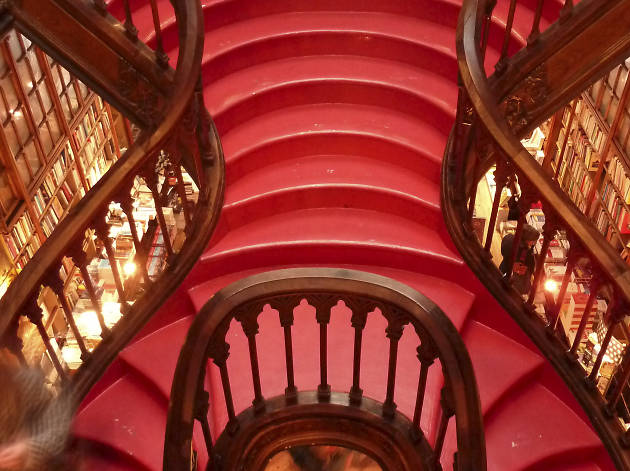 © Edgar Jiménez
The Guardian and travel website Lonely Planet picked this as the world's third most beautiful bookstore. Are they having a laugh? It's gorgeous! More than a century old, Lello is an art nouveau pearl with gothic details, stained glass and a fabulous red staircase, said to have inspired the one in Hogwarts (JK Rowling once lived in Porto). Harry Potter fans: make a beeline here immediately. There are so many visitors these days that you are now charged to enter, but this is discounted from any purchase. Plenty of tours go to the Lello Bookstore.
6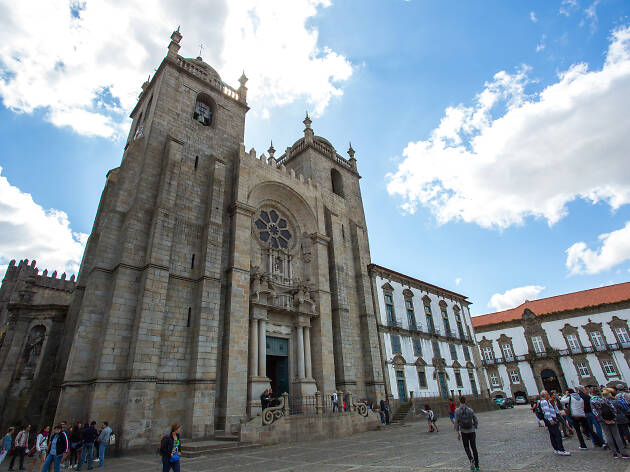 © João Saramago
Attractions, Historic buildings and sites
Porto's Cathedral ('Sé') is the city's most important church. Built in the twelfth and thirteenth centuries, it's a national monument. Look out for the gothic cloister, the chapel frescoes, the Teixeira Lopes sculpture in the baptistery and the medieval portrait of Our Lady of Vandoma, the city's patron saint. When locals talk about the 'Sé', they don't just mean the cathedral: the name also applies to the historic district at Porto's heart. Wander its streets, keep Google Maps turned off and you'll thank us for it.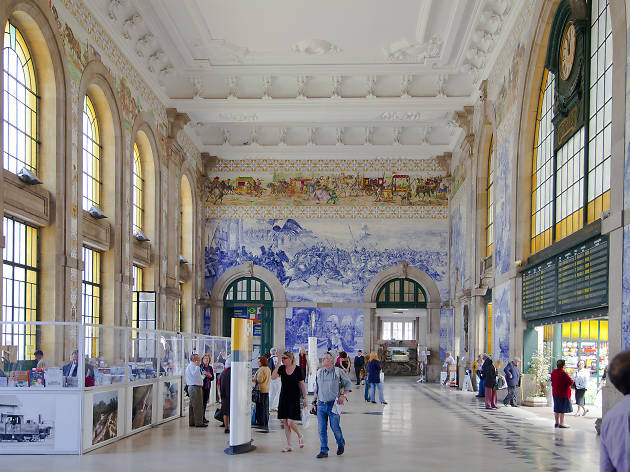 © Diego Delso
Why are we directing you to a train station? Because it's one of the world's most stunning. We're not being biased either, as São Bento was voted tenth most beautiful in Travel+Leisure magazine's list of the World's Most Beautiful Train Stations. First, take in the Belle Epoque, Parisian-esque exterior, then prepare to have your mind just a little bit blown upon entering. The concourse is jaw-droppingly wonderful, with 20,000 decorative tiles covering the walls, which took painter Jorge Colaço 11 years to complete, no less. Get up close and personal to truly appreciate the scenes of intricately painted Portuguese history, daily life and transportation (for the trainspotters). And if you do wish to travel, you can catch a train from here to nearby towns such as Miramar (with its beautiful beaches and mansions), Braga or Guimarães.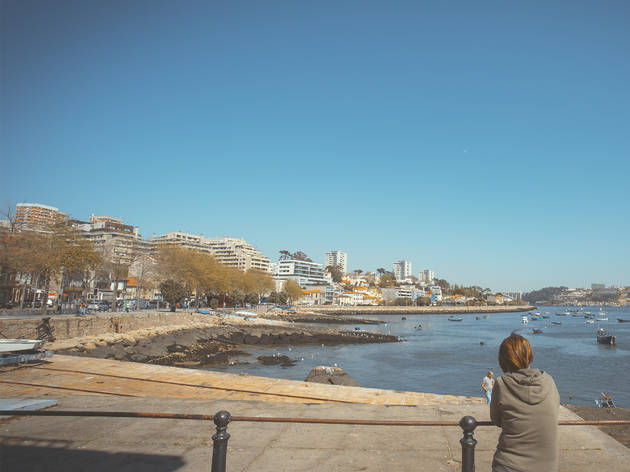 © João Saramago
Foz is almost a mini-city within Porto. In the nineteenth century it was a seaside resort where Brits and well-heeled Porto residents went on holiday. Nowadays, visit it for its beaches (several of them have a blue flag), seaside-y outdoor cafés (try the ones at the Praia da Luz and iBar's, located among the rocks), or a stroll in the sun along the Avenida do Brasil with its view of the Atlantic. Nearby is the Queijo Fort, the Passeio Alegre Fountain, the Felgueiras lighthouse, the Molhe Breakwater and Old Foz (a quainter part of the district). You can eat very well around here: try chef Pedro Lemos's eponymous restaurant (for a splurge), Casa Vasco, Cafeína or a burger at Peebz.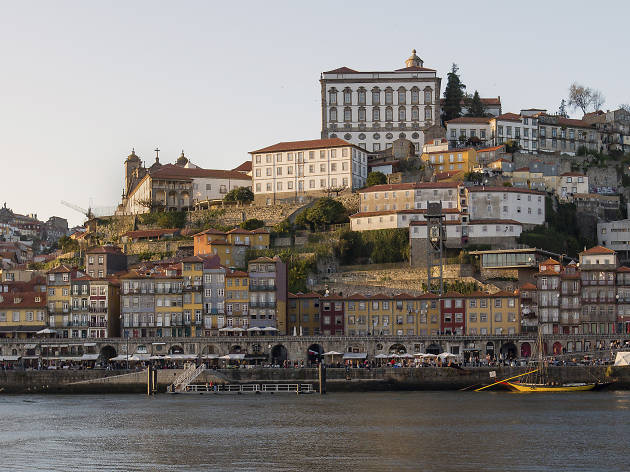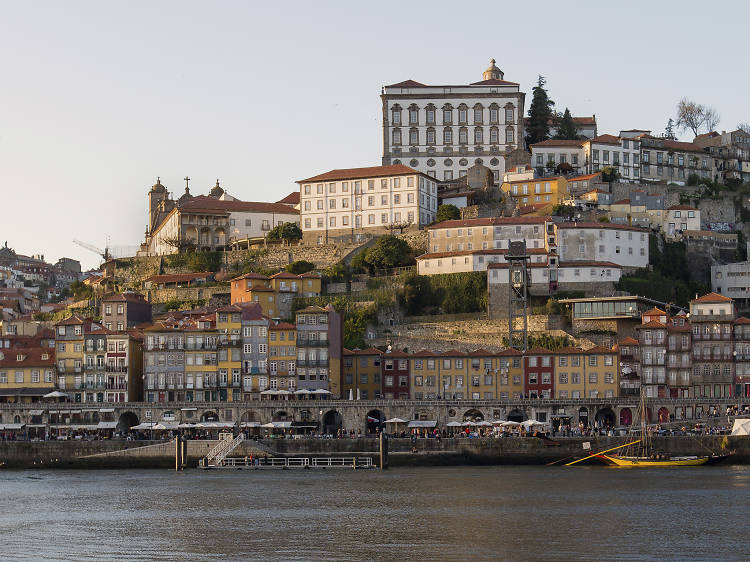 If you're in Porto you absolutely, positively must visit Ribeira. This old city district located by the Douro is a Unesco World Heritage Site. Yes, it's swarming with tourists, but don't let that put you off. Cross the river in a rabelo boat; go wobbly looking at the Luíz I, D. Maria II and Arrábida bridges (great backgrounds for dramatic photos); visit the Bacalhoeiros Wall, the Casa do Infante museum, the Rua da Reboleira, Cubo square, São Nicolau Church and the 'Alminhas da Ponte', a sculpture by artist Teixeira da Lopes. Eat at the Adega de S. Nicolau (they sometimes have fado nights), have a drink at the Pestana Vintage Hotel's amazing RIB bar, then head up to the heights on the Guindais Funicular Railway. Phew!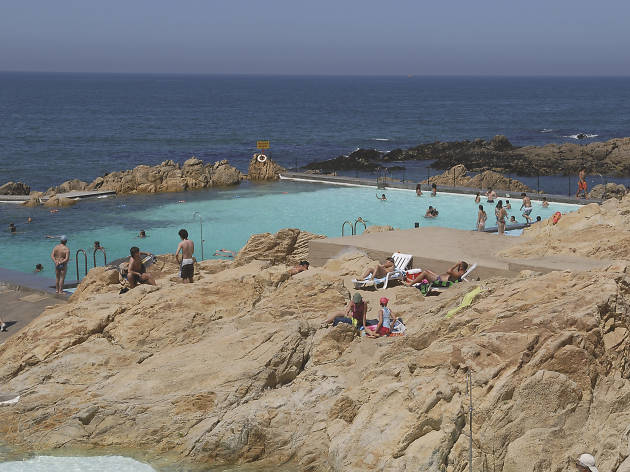 © DR
Just you try and resist diving straight into this breathtaking pool. Go on, we dare you. Designed by famed Portuguese architect Álvaro Siza Vieira, Marés Pool is quite literally built into the rocks that divide the land and the ocean and is quite a sight to behold, let alone swim in. Although do be sure to take a dip, as it's filled with salty seawater and is great for floating your cares away.
Original post written by Danielle Goldstein on Time Out