Places You Have To See when visiting Portugal
Portugal is a gorgeous country to explore and much more than cork products, gorgeous sea and yummy port that it has become famous for. It's one country that just seems to draw me back time and time again with shed loads of historic cities, gorgeous National Parks and enough bacalhau to satisfy even the hungriest of tummies!
One of the things I love most about Portugal is how unique each of the places feels. You can literally travel 30 minutes up the road and feel like you're in a totally different country – it really is very special.
1.) Wander around Braga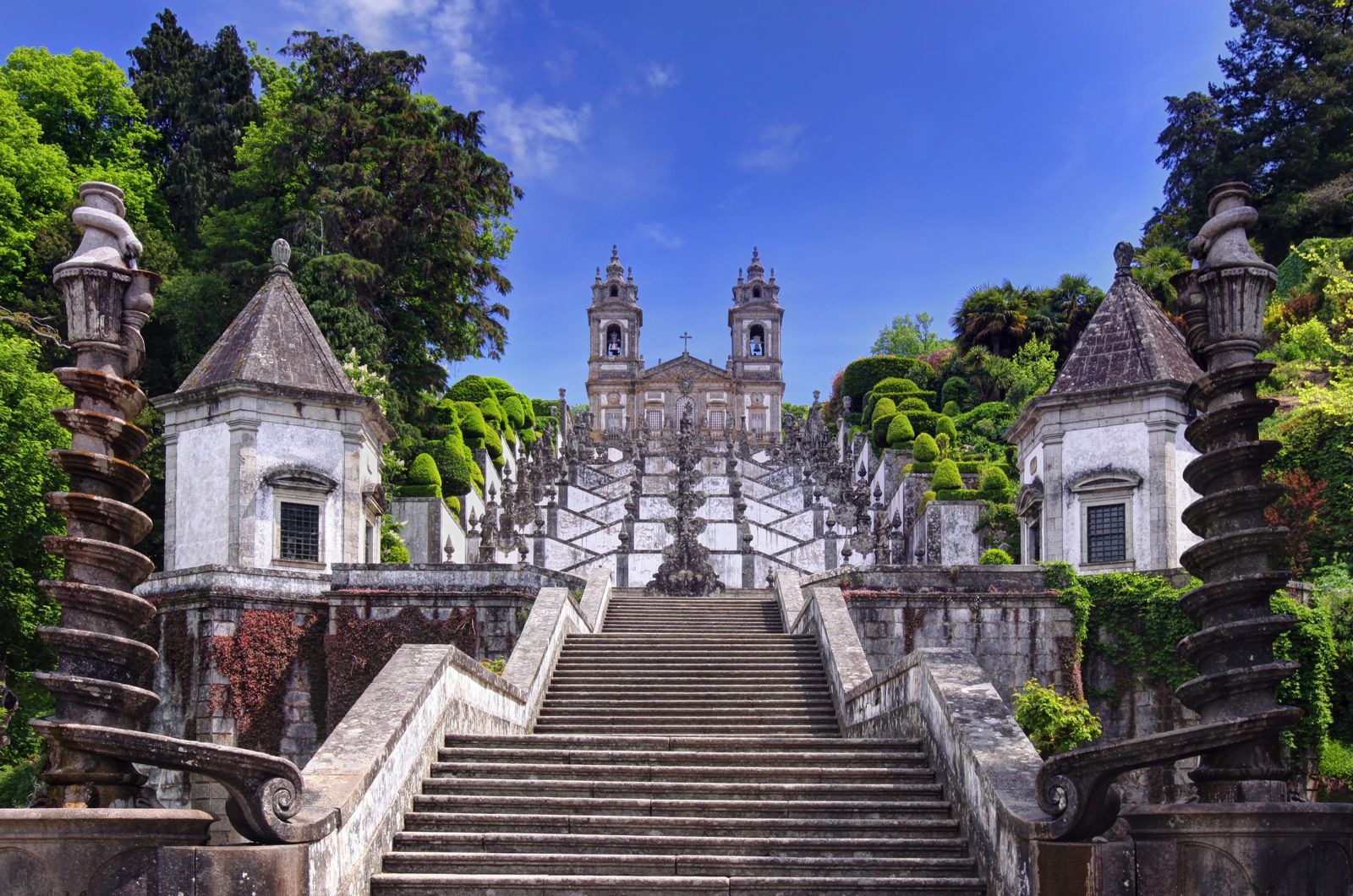 A city perched pretty close to Porto and Amarante, it's the perfect place to see some of Portugal's most impressive buildings and history. Make sure you visit the stunning Bom Jesus do Monte… ohh, and take a bottle of water – the many steps will make even the best Olympian out of breath! 🤣
2.) Explore the town of Amarante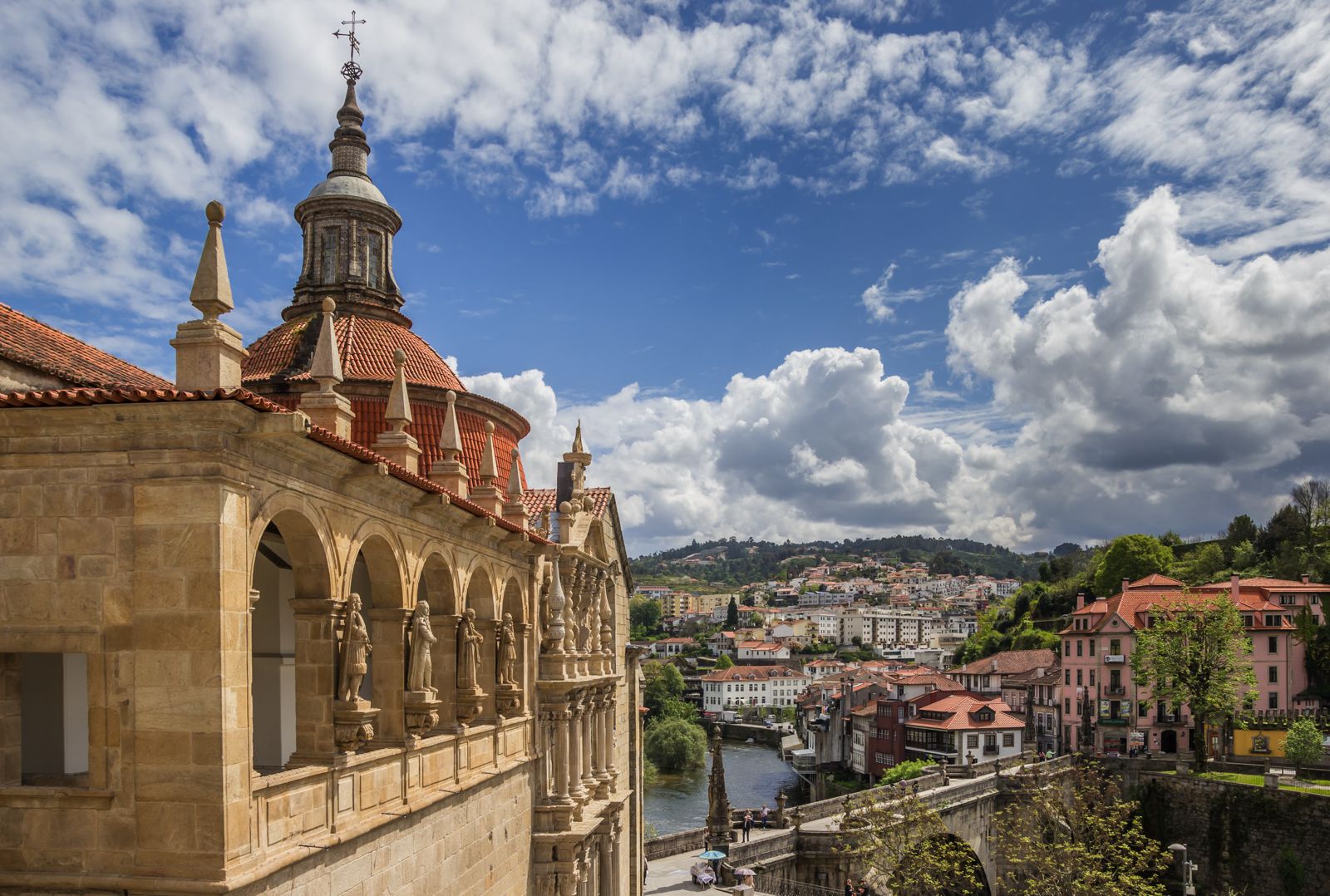 Not too far from Porto in the north of the country, Amarante is a great place to explore some of the histories of this beautiful region. Look out for the gorgeous arched bridge of Ponte São Gonçalo and wander the riverside route where there are lots of independent restaurants and cafes that line the route. You won't be able to resist the sweet treats!
3.) Porto
Porto is one of the country's largest cities that sits in the north of the country. This hilly is one heck of a place to visit, think cobbled streets, and fresh seafood. Make sure you haul yourself up to Torre dos Clérigos and discover the Ribeira area of the city.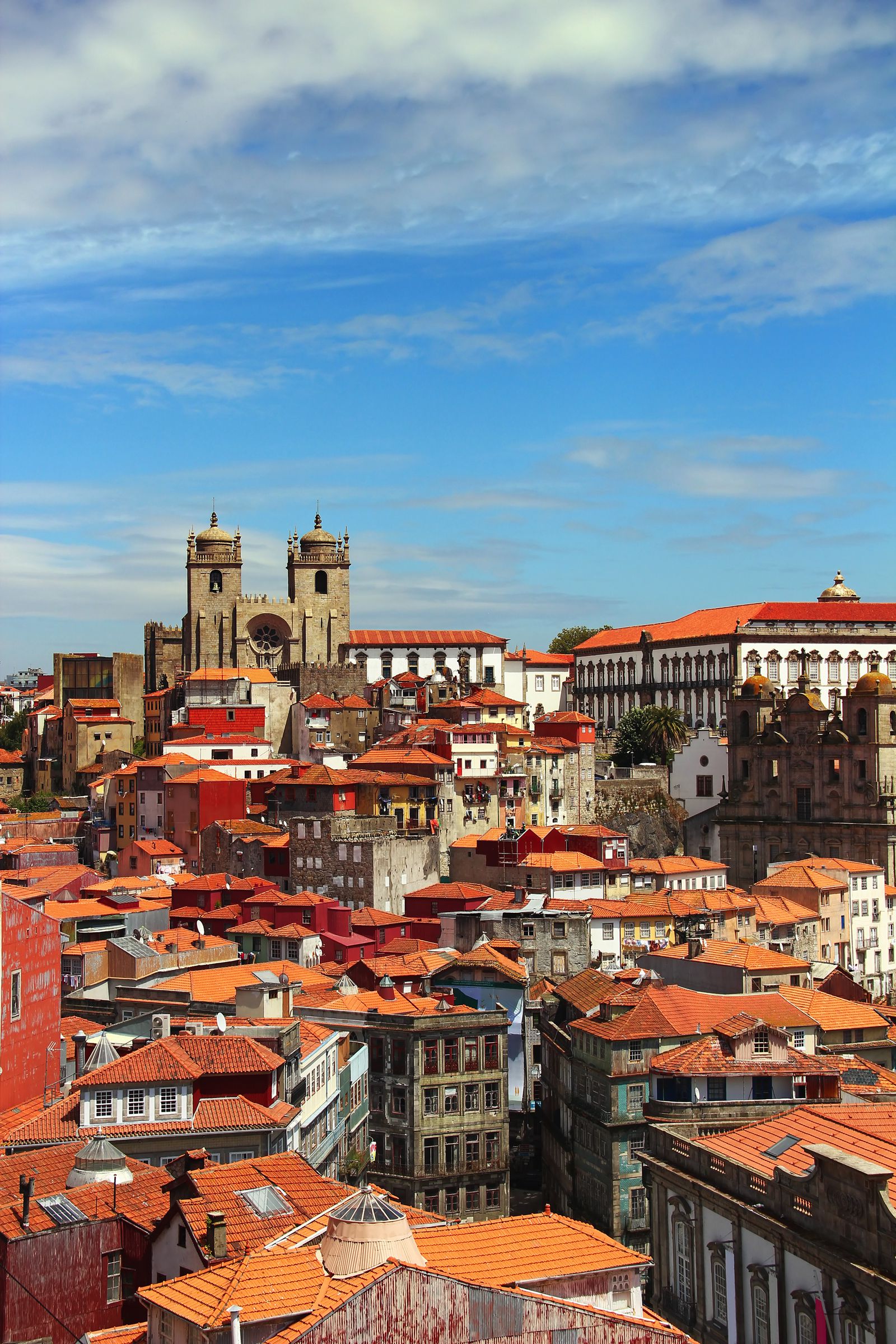 4.) Visit the Medieval village time forgot, Sortelha
Sortelha is a tiny village that is dominated by one of its most imposing residence, the castle that overlooks the region! Make sure to wander the castle grounds, though you'll need comfy walking shoes for this ramble.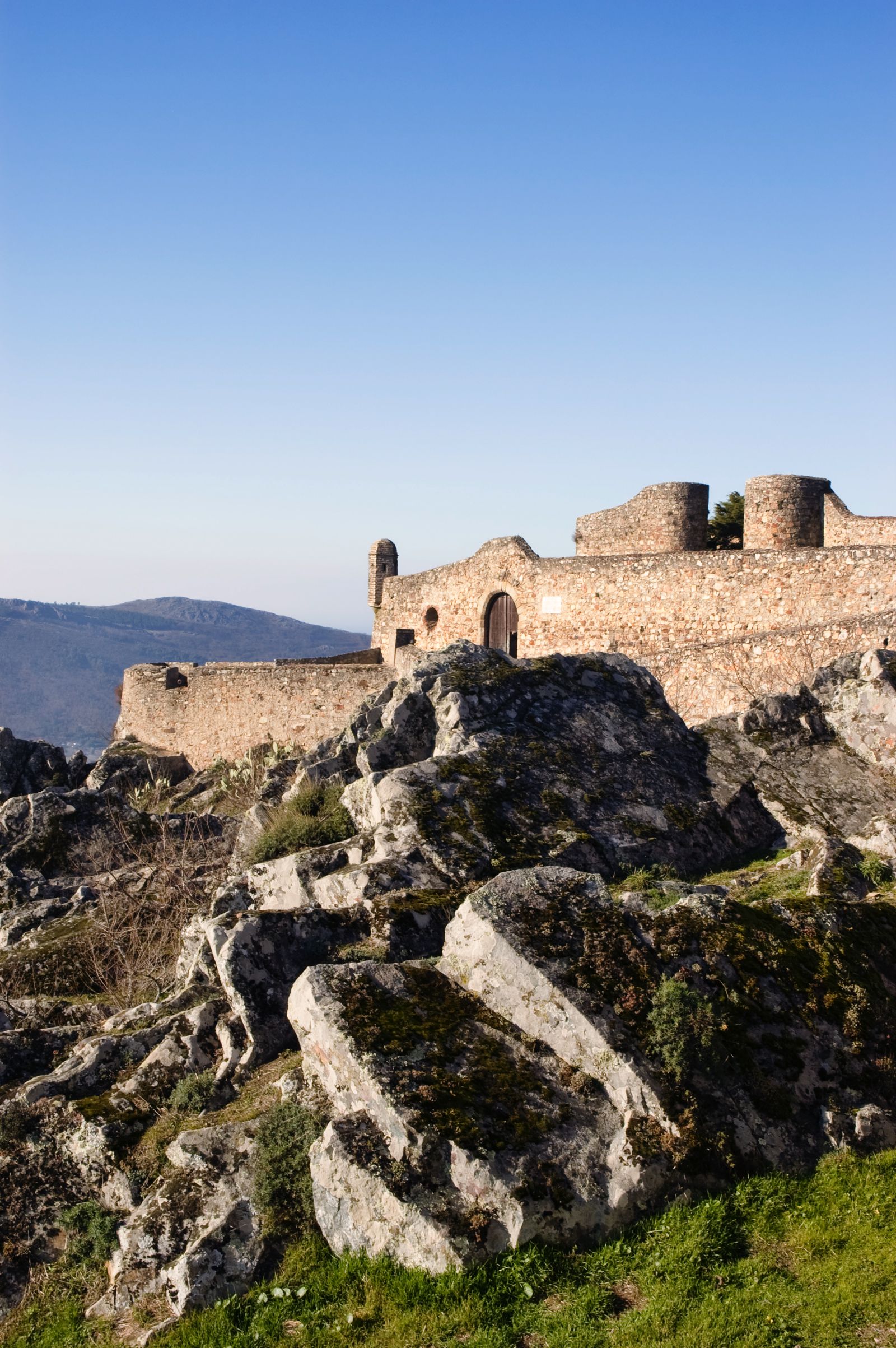 The whole village feels like you've been thrown back into Medieval times. A town that time forgot!
5.) See the village built around a rock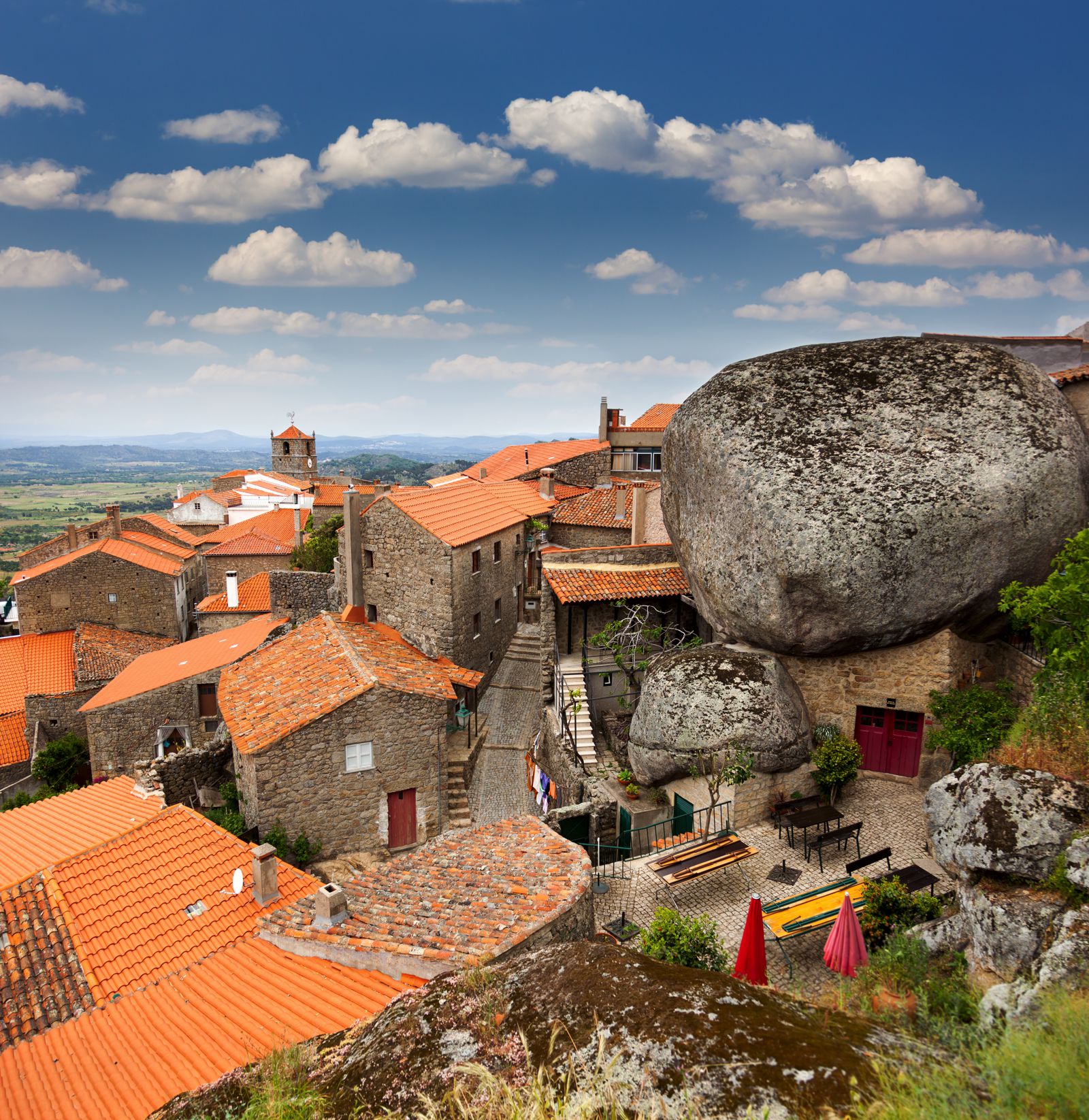 Monsanto, a small village close the border with Spain, is one of the most unique towns you'll ever come across. With less than a 1,000 residents, it's a rural and quaint little place that has to be seen to be believed. Head over to Adega Tipica O Cruzeiro for a tasty bite to eat and some incredible views across the region.
Want to visit more villages like this? Check out our full list, here
6.) See the beauty of Sintra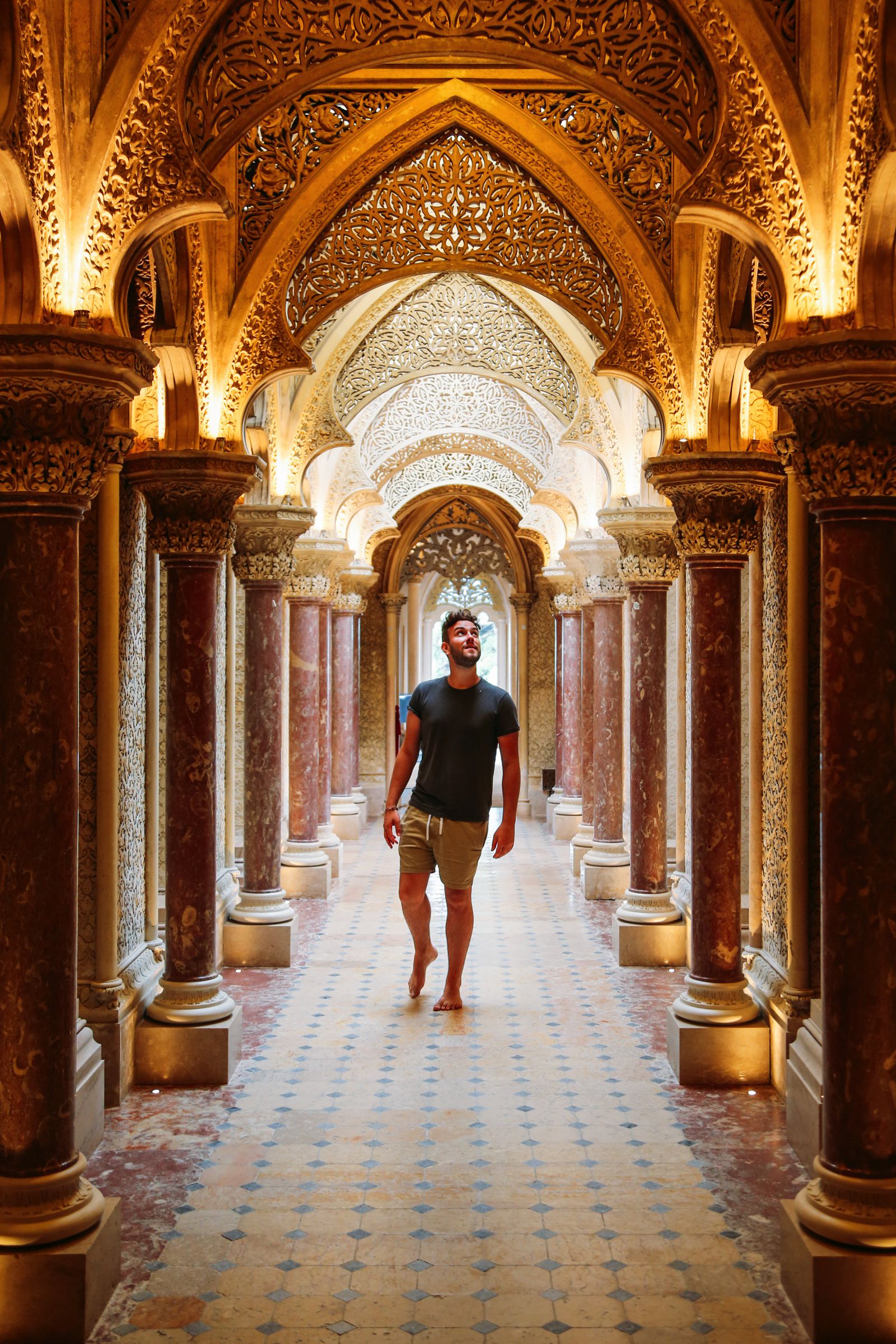 It's hard not to fall head-over-heels in love with Sintra. Perched within the Sintra Mountains, this region has some of the prettiest castles in all of Europe (shhhh, don't tell the others). Around 30 minutes from the center of Lisbon, it's pretty easy to visit for a day trip (or two).
Make sure to visit; Pena Palace, Monserrate Palace, Castle of the Moors and the Palace of Sintra. These UNESCO World Heritage Sites are just too beautiful to miss.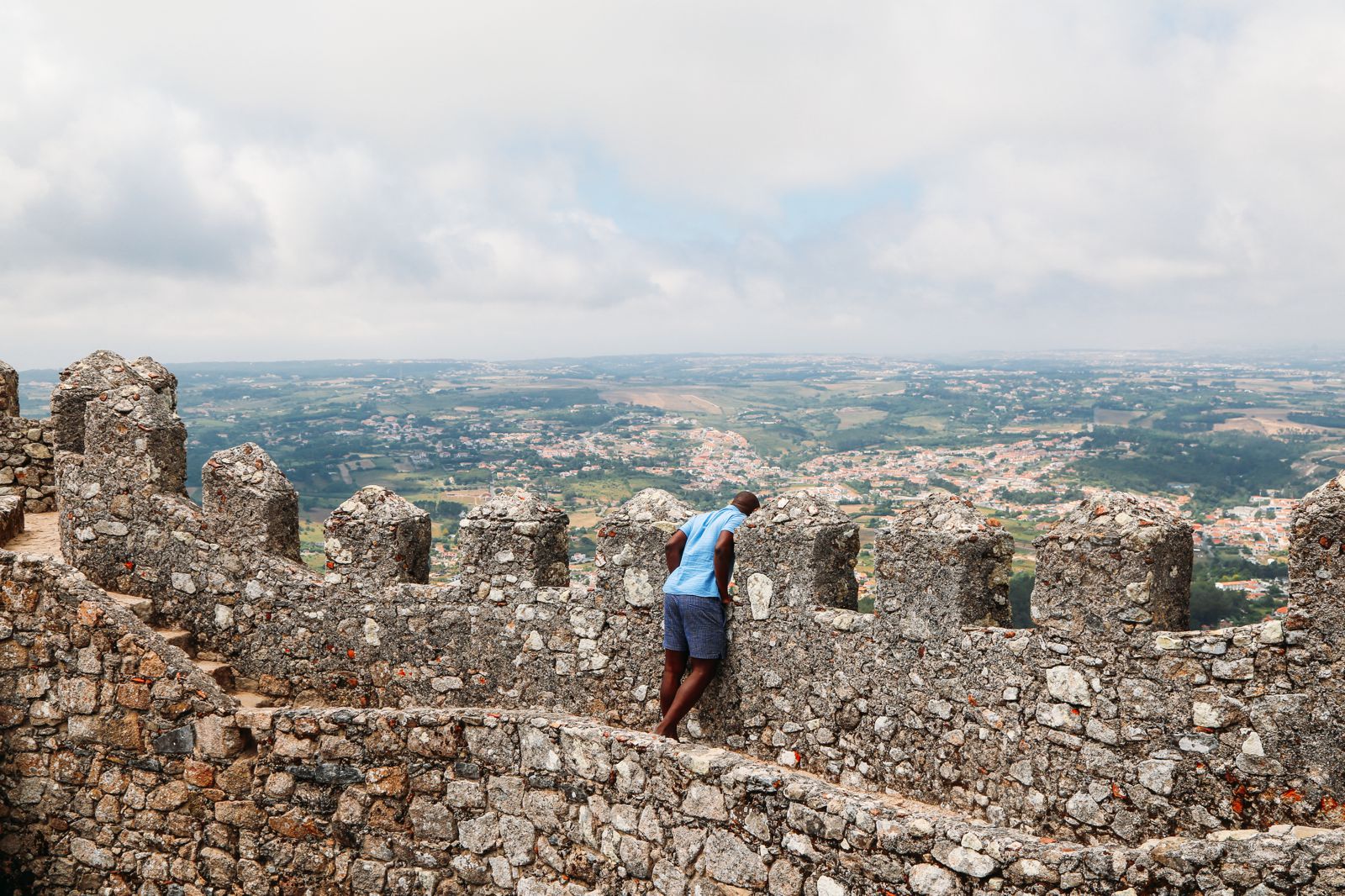 7.) Discover the beauty of Cascais
This historic fishing town, just down the coast from the city of Lisbon, is the perfect place to chill out, explore the quaint town and explore the dramatic Atlantic coast. Make sure to visit some of these top sites that you shouldn't miss. You'll love your time, here!
Read our full post on what to see, do and eat in Cascais, right here
8.) See the waterfalls of the Azores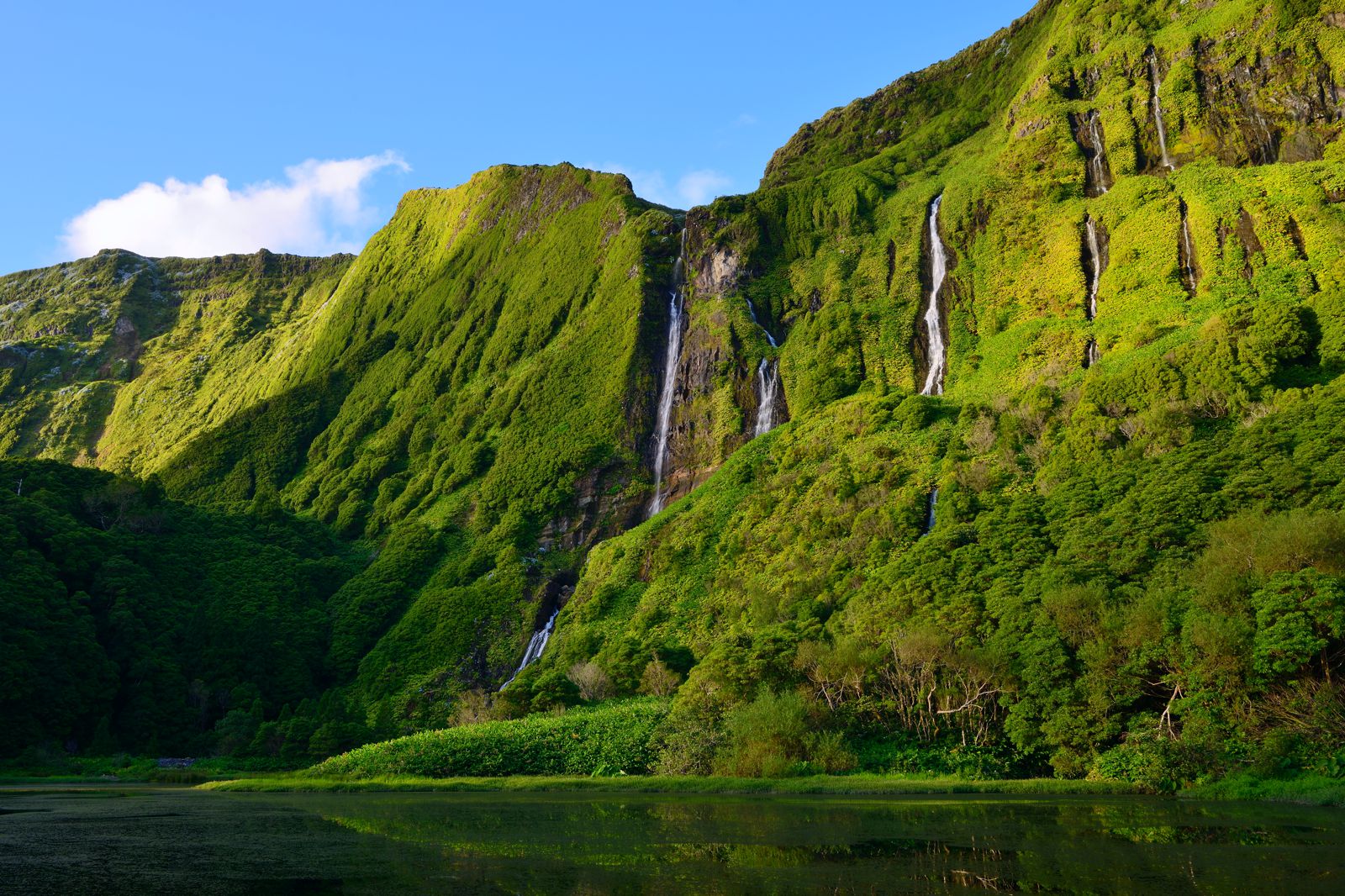 The Azores is a volcanic archipelago that sits in the mid-Atlantic Ocean. A few hours by flight (and a little longer by boat), it's one of Europe's most dramatic sets of islands. Think, beautiful trails, incredible scenery and the most stunning natural landscapes you'll witness.
Don't forget to visit the beautiful, Poço da Alagoinha on Flores Island – it's breathtaking.
9.) Explore the streets of Lisbon 
The capital city of Lisbon is an amazing place to visit. If it's your first time to Portugal, you're going to love how stunning it is. Made up of various neighborhoods, Lisbon has a whole array of eye-catching places you won't want to miss. If you're looking for some of the best views in the city, check out these perfect spots to see, they offer the perfect vistas to enjoy this gorgeous place.
Make sure to visit the Belém Tower, explore Bairro Alto and grab a bite to eat at Kais which is based in an old warehouse in the city. It really is unique. Alternatively, check out one of these other top places to fill your tummy.
10.) Visit the island of Madeira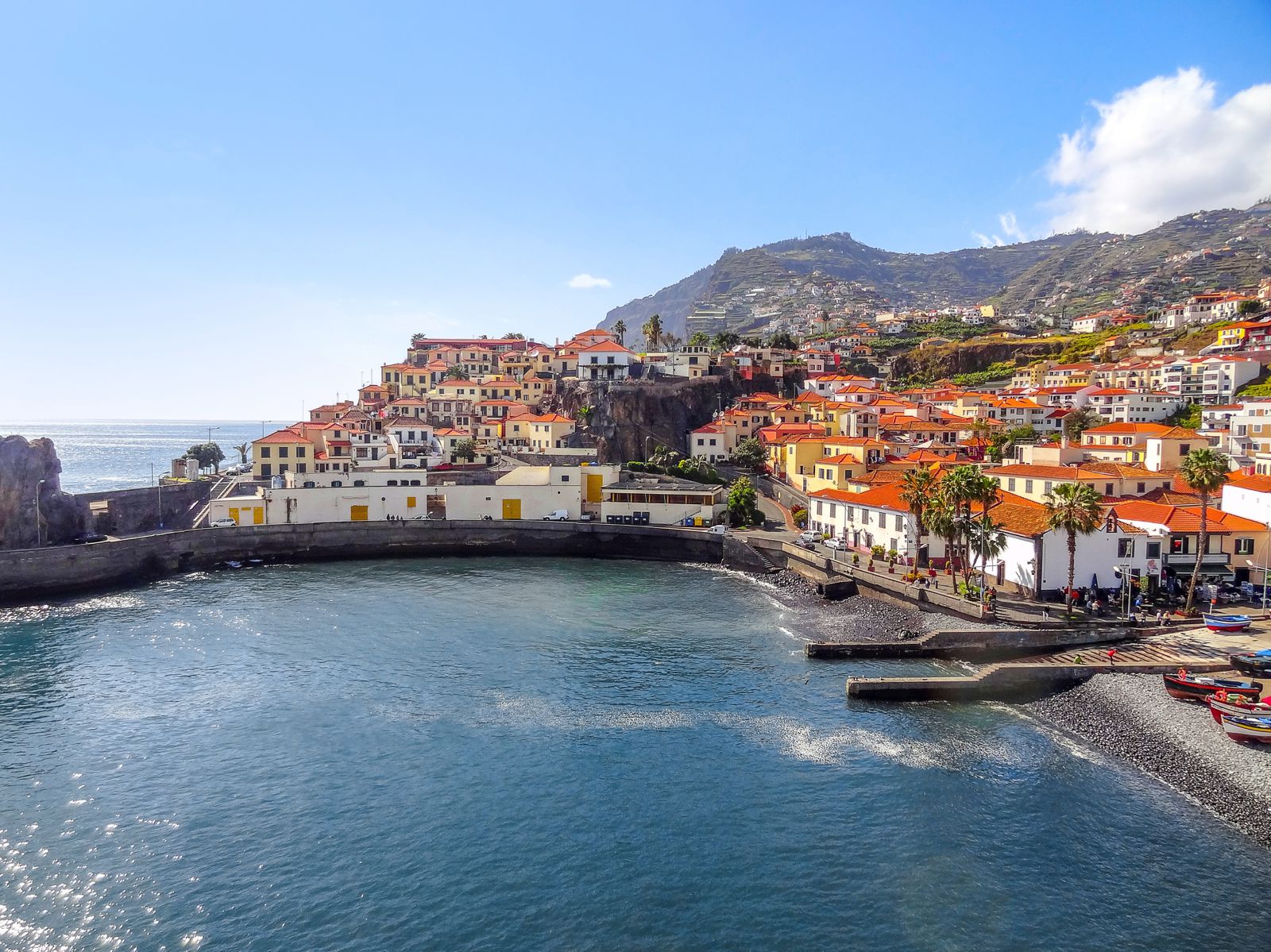 In between Portugal and the Canary Islands is the relatively small island of Madeira, Make sure to explore the capital city of Funchal, head out into the countryside and soak up the unspoilt landscape that is often overlooked when visiting Portugal.
11.) See the Chapel of Bones in Évora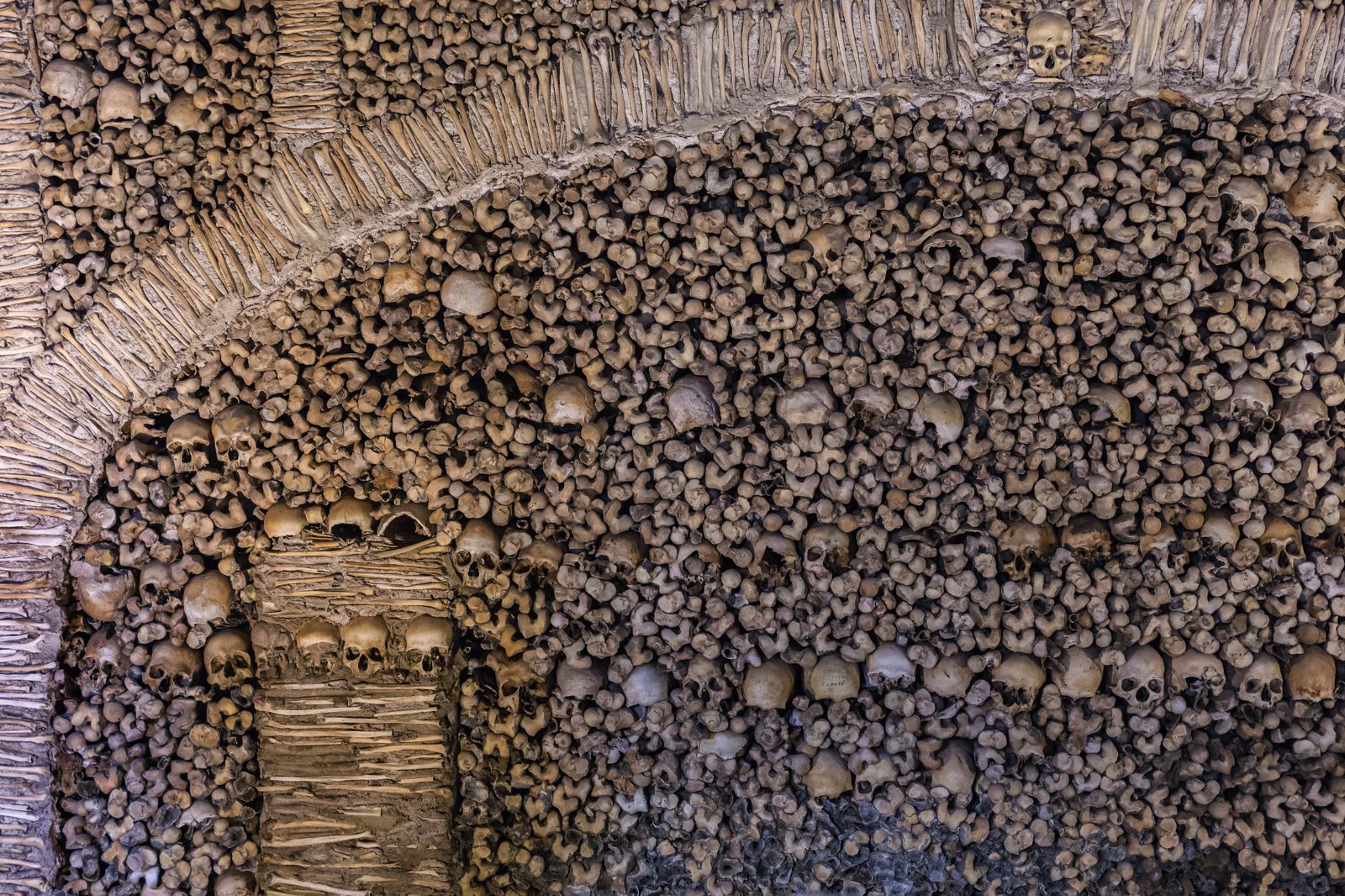 Évora is one stunning Roman city that's now been protected with UNESCO World Heritage Status.
Make sure you visit the Roman Temple, Praça do Giraldo and the rather macabre but a must to see, the Chapel of Bones that line every wall. It's part of the bigger, Igreja de Sao Francisco church complex that's just too beautiful to miss.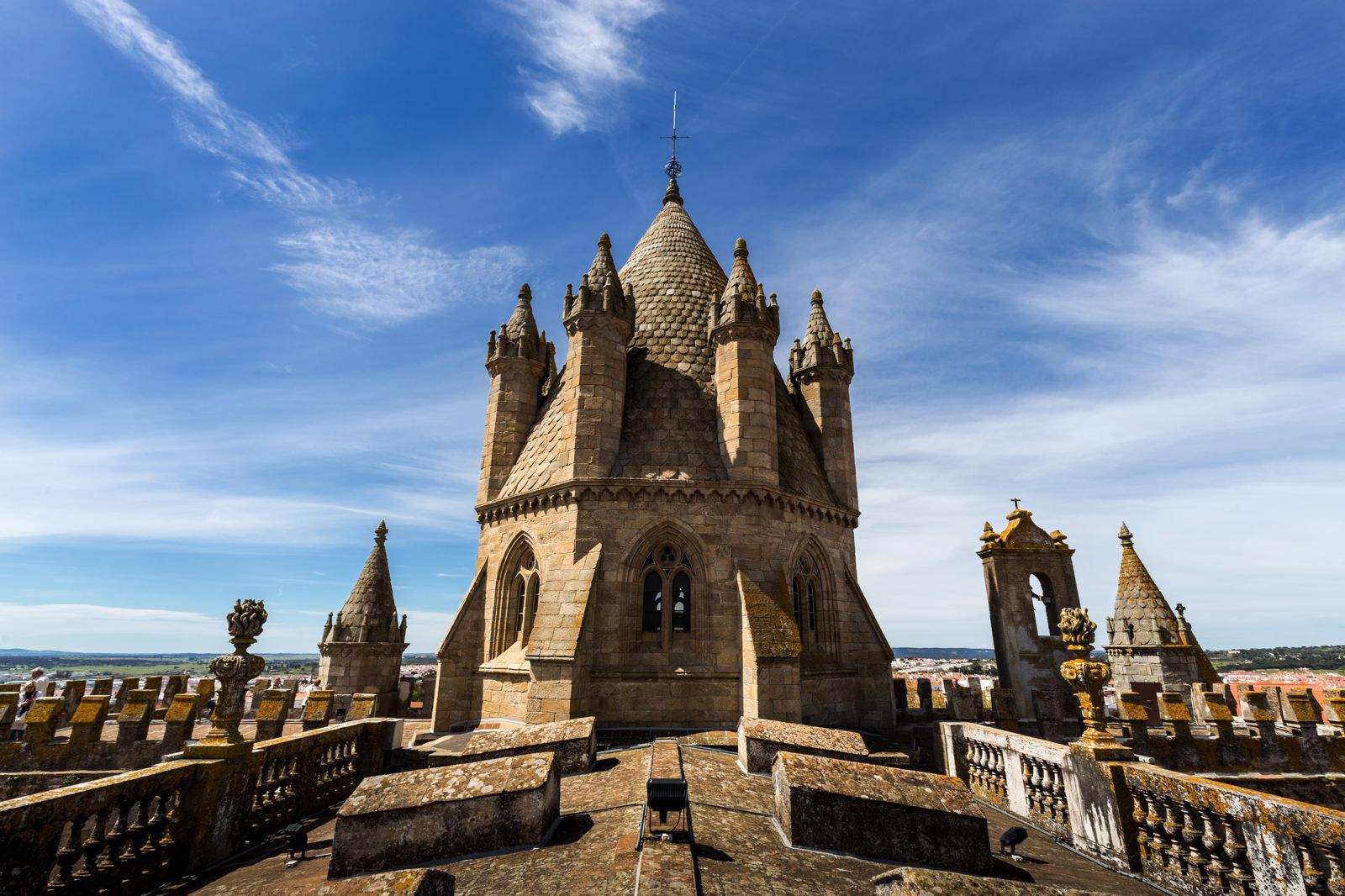 12.) Visit Parque Natural do Sudoeste Alentejano e Costa Vicentina
It may have a pretty long name and one that I still can't pronounce correctly, but it really is a gorgeous area of Portugal to visit. This natural park is considered to be one of the finest stretches of coastline in Europe. Untouched by development, the whole coastline hasn't changed for thousands of years – it really is beautiful.
13.) See the dramatic Sagres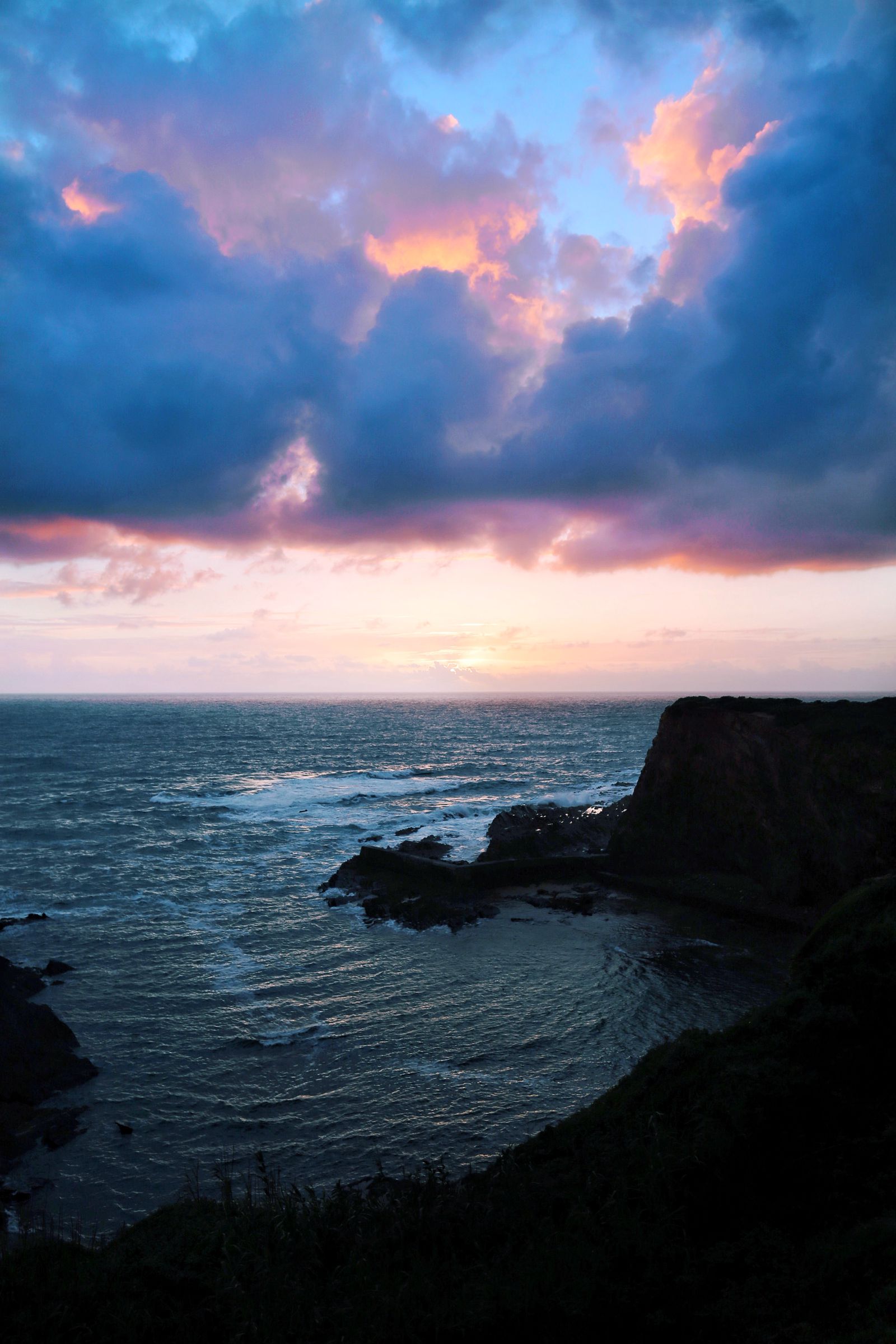 Jutting out off the very tip of south-west Portugal, Sagres is one of the most dramatic coastline areas in the region. Make sure you visit the fort, explore the cliff side walking routes and Cape St. Vincent, which is next to Sagres Point.
14.) Walk the cliffs around Lagos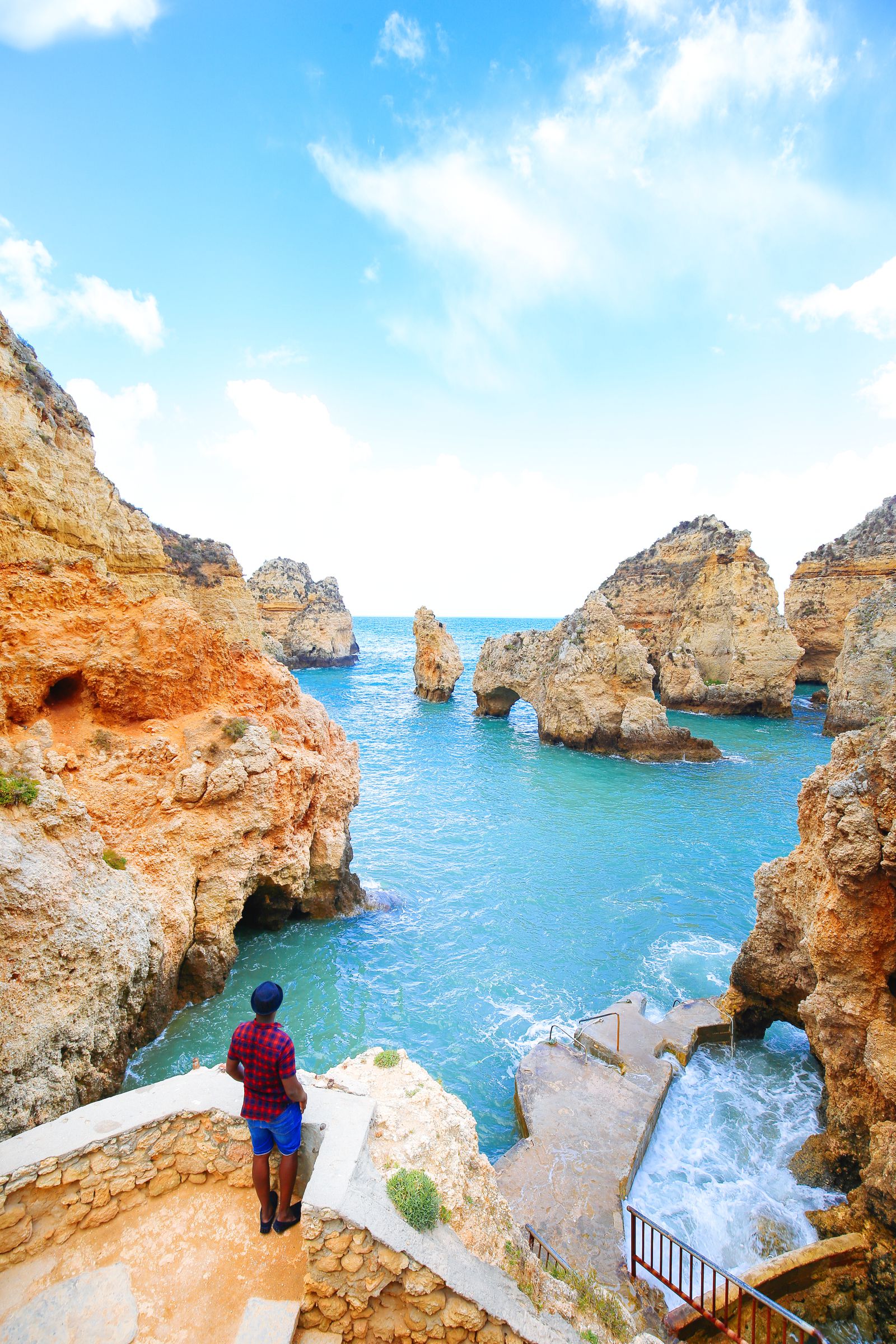 Perched on the southern coast of Portugal, Lagos is a small town in the Algarve region. Make sure to visit Lagos Castle, visit the close by cliffs of Ponta de Piedade and the ornate, Igreja de Santo António. Only a short drive from Sagres and other beautiful places, it's a great place to stop for a long afternoon and a bite to eat.
15.) Visit the best beaches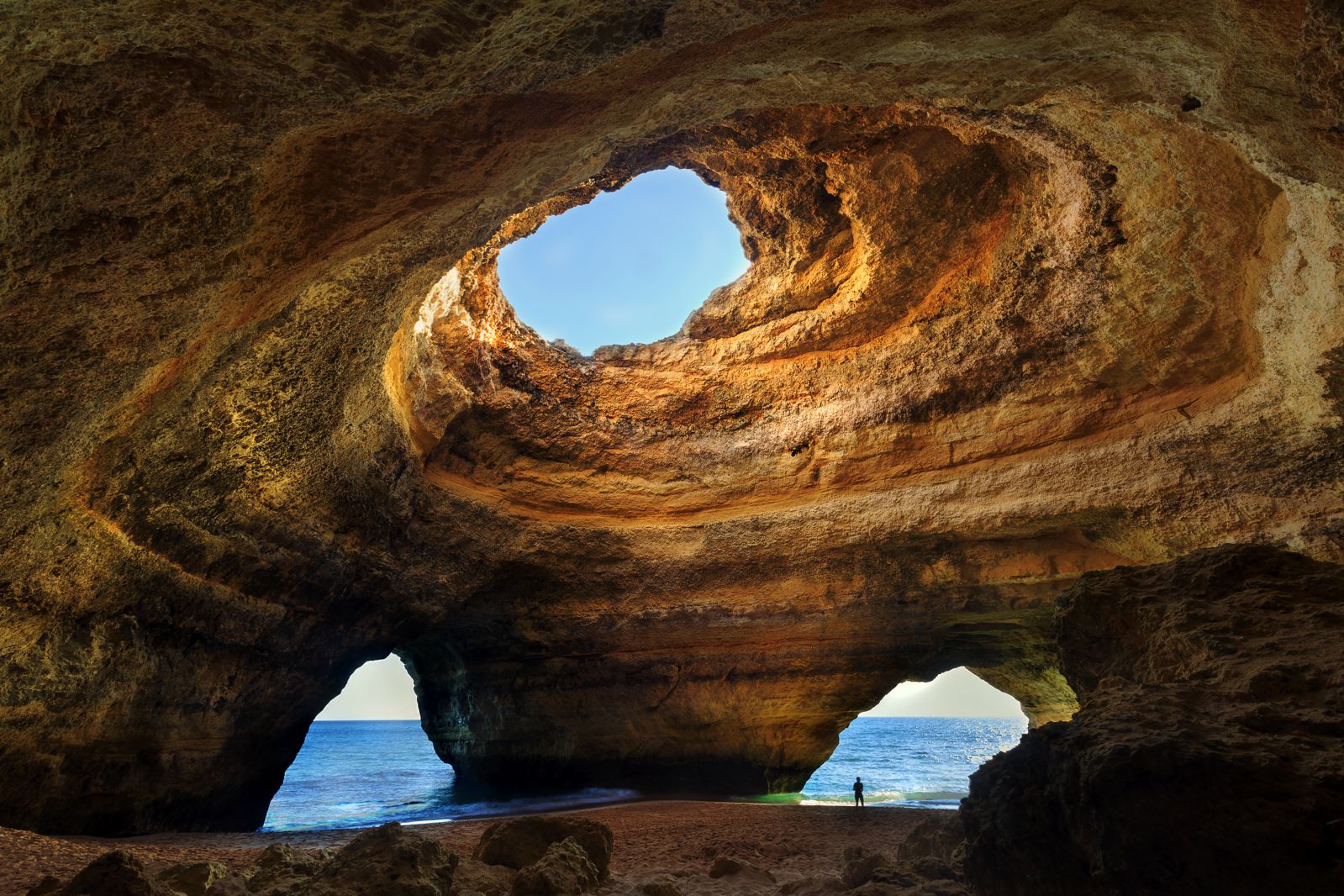 There's no denying that Portugal has some of the best beaches in western Europe. If you're looking to ride the waves on a board, head across to areas like; Sagres, Ericeira or more on the west Atlantic Coast.
Alternatively, if you're looking for a little dip, relaxing and beautiful sandy bays, head over to places like Benagil in the Algarve. The whole region is famed for its glorious beaches.
Post written by HandLuggageOnly.com